July 2016:
Stéphanie Détry showed her tap dancing skills in the 2016 concert series at the Vrijthof in Maastricht. Lou
Bega performed his mega hit "Mambo # 5", followed by "Tutti Frutti".
Stéphanie climbed on the piano while Ward Vlasveld was playing, threw her skirt and went on tap dancing!
Click HERE to watch the concert.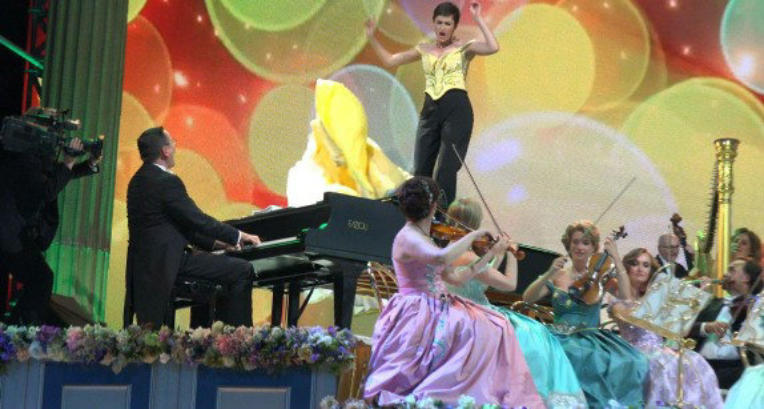 2017.
A fan found a video clip on YouTube of a tap dance show in the Claquettes club in Liège, Belgium.
Stéphanie is violinist and pianist in the Johann Strauss Orchestra, but she also can play the ukulele and
she runs with her husband a tap dance school.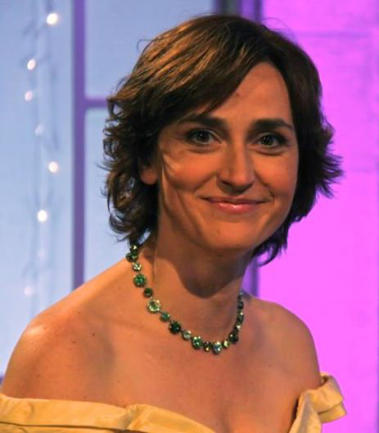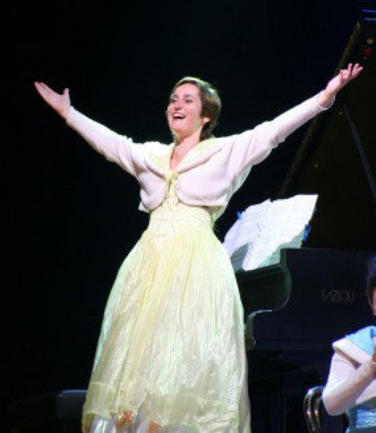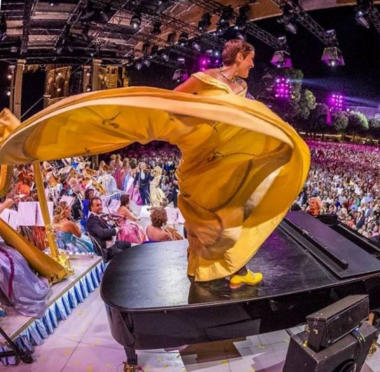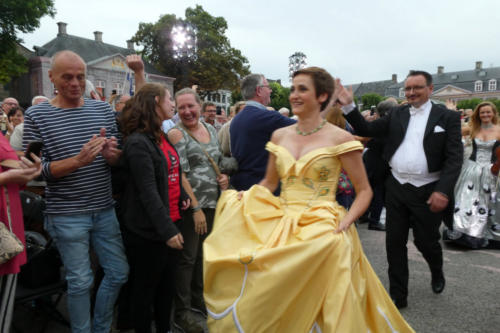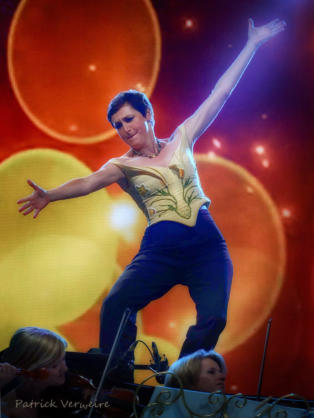 Photo left by Patrick Verweire (2016).
Photo below by Marcel van Hoorn (2018).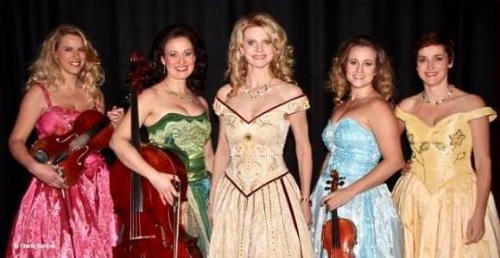 Since January 1st 2017 five musicians of André Rieu's Johann Strauss Orchestra, started a new ensemble,
named
"The Gracenotes".
Their repertoire is ranging from music of the 18th century to romantic
melodies, operetta, musical comedy and a touch of jazz. The unusual compositions require the five
members to make new musical arrangements, giving the group a style which is both playful and unique.
From left to right: Nadejda Diakoff, Karin Hinze, Anna Reker, Laurianne Thysebaert, Stéphanie Détry.
Click on the picture
to the right, to go
to the page on this
website about the
Gracenotes.
This is what André Rieu wrote on his official website about Stéphanie:
Stéphanie Détry
Stéphanie is a fantastic violinist and pianist as well. She originally joined the orchestra in 1997 as a
violinist, and forgot all about the piano. But the old love did not fade away, and at the moment she plays the
88 black and white keys of the concert piano in the orchestra. She not only does this with the greatest skill,
she is also one of the biggest clowns on the stage!
Stéphanie is a passionate photographer. She makes photo albums of our life on tour, with wonderful black-
and-white photographs that she develops herself. Every day she puts one photograph in to reflect how that
day was for her. At the end of each tour, her diary has grown into a real art book!
At home, Stéphanie has a whole collection of rare old cameras, and every time we have some spare time
on tour, she's off to look for something to add to her collection!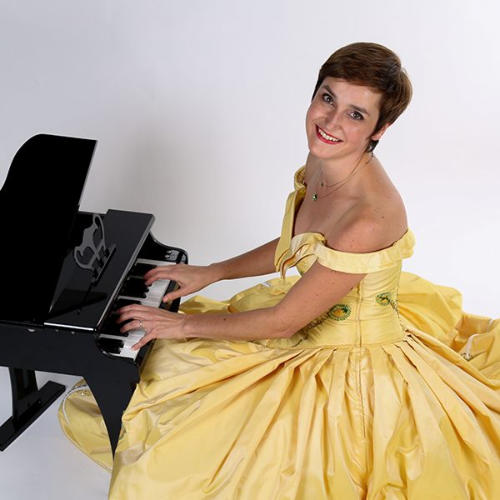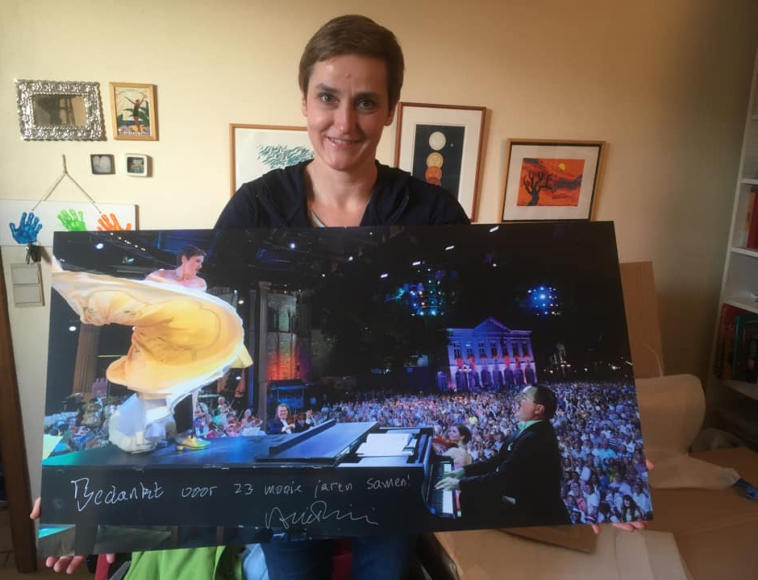 On December 18, 2020, Stéphanie said goodbye to the Johann Strauss Orchestra. We are still in a lock
down due to the corona virus. Currently the orchestra cannot play yet. This is what Stéphanie wrote on
Facebook: "Feeling grateful. And sad. And happy. And free. And lonely. And proud. And scared. And
excited. And lucky. What an honor to have had as a friend and employer for 23 years the superstar André
Rieu. Now it's time to say goodbye..."
The photo is taken by Marcel van Hoorn and André wrote: "Thanks for 23 beautiful years together".
Stéphanie, you will be missed, we'll never forget your "Balad for Adeline", but we wish you all the best for
the future. Goodluck.
Stéphanie and her husband run a tap dance club in Liège, Belgium.
https://www.claquettesclub.be/
On Facebook you can find them under "Tap Liege".
We wish Stéphanie Détry and her husband Josh Hilberman all the best for the future.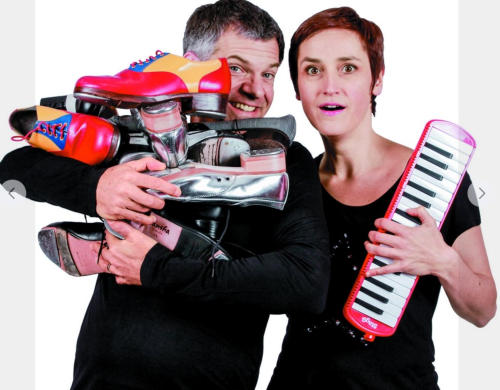 2017:
Another special video of Stéphanie and her husband, together with the
Gracenotes ensemble.