Since this website is a fan website, we like to post as many pictures as we can find of the fans who visited
Maastricht this special year. Even when we did not meet them in person. It's just an impression.
If known, we'll introduce their names.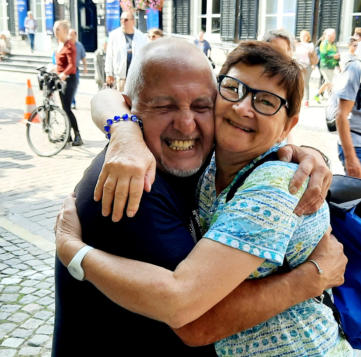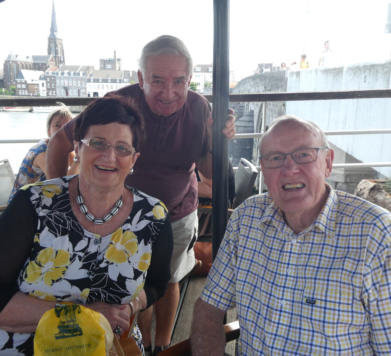 Kevin Johnson (UK) and Edwina Morgan (Australia).
Heather and Bill Jamieson (Nw. Zealand) and David Tupper (Cyprus).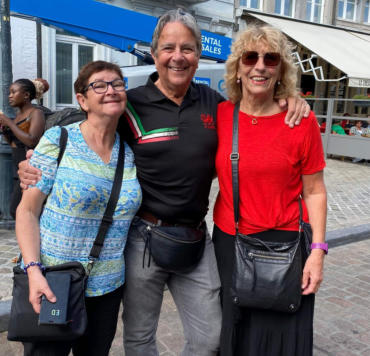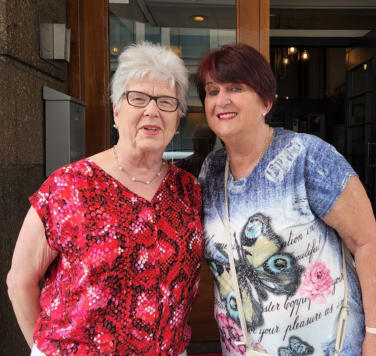 Edwina Morgan (Austr.), Richard and Linda Oswick (UK),
Ineke Elshout-Cornelissen (NL) and Theresa Helen Zagorski (Australia).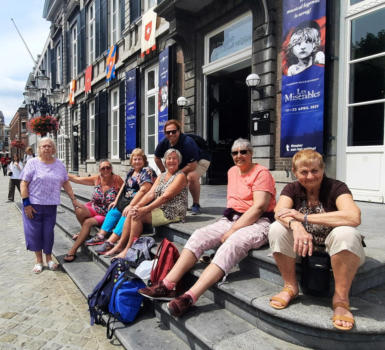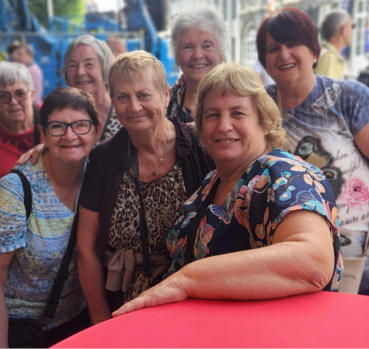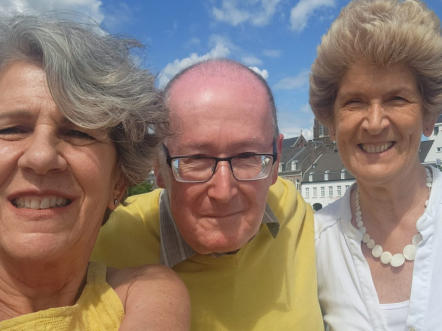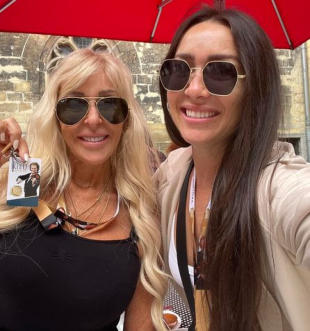 Fans from Australia, New Zealand, UK and USA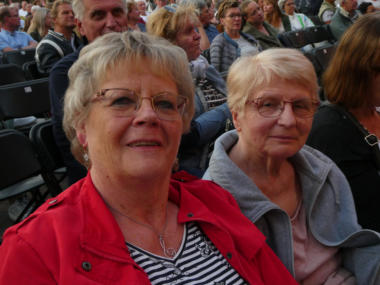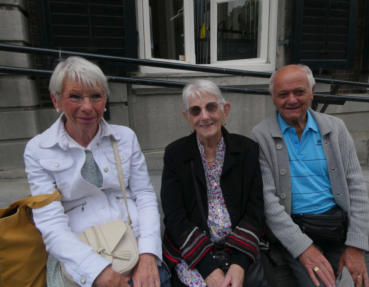 Angela Caracik (Brazil), Paul Harrison (UK) Antonia (Belgium) / Peachy White and her daughter Karina, USA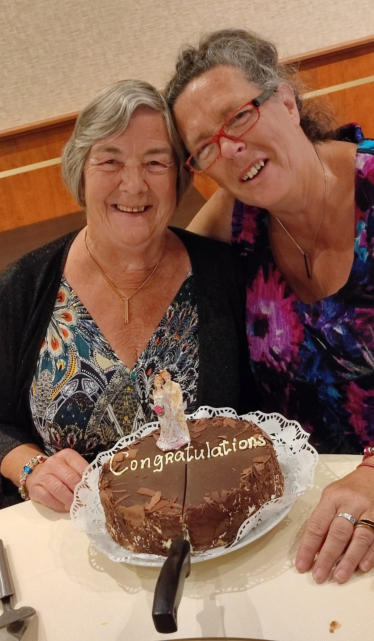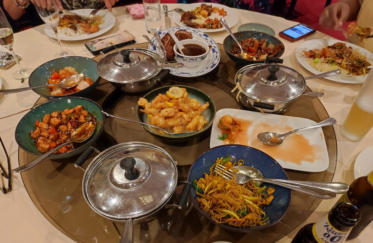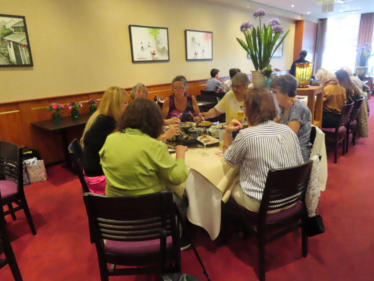 Julia McCarthy-Fox and Kathy Prater, two Rieu fans,
got married in New Zealand during the lock down and
invited all the Rieu fans who attended their wedding
online and are now in Maastricht for a belated
wedding lunch in restaurant La Chine.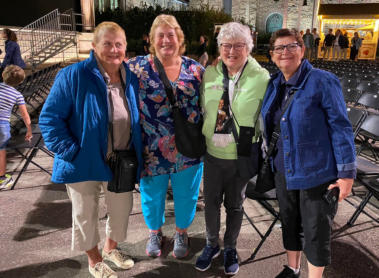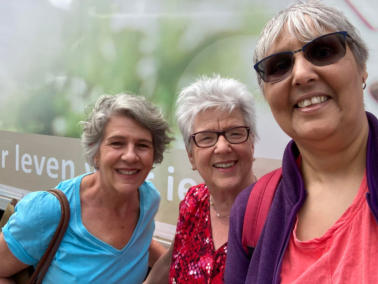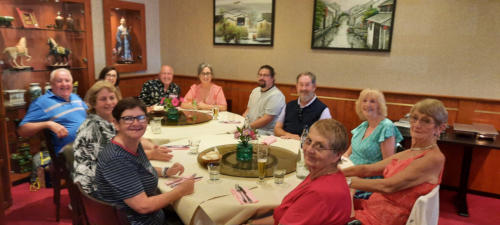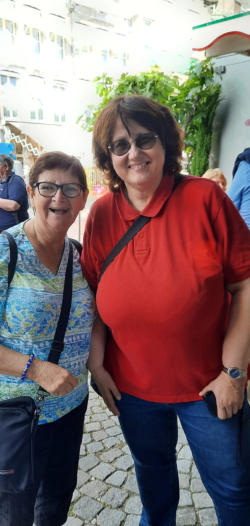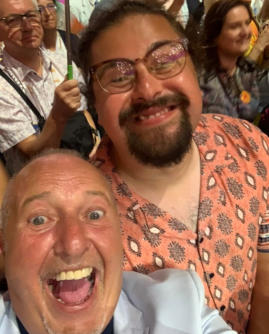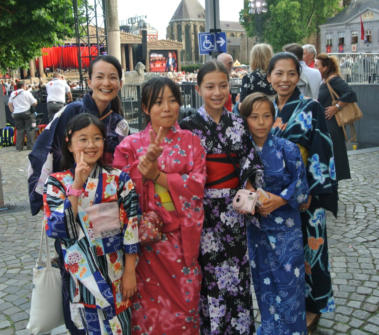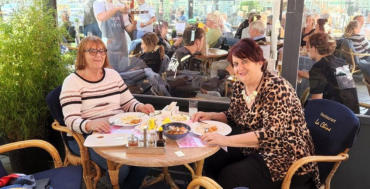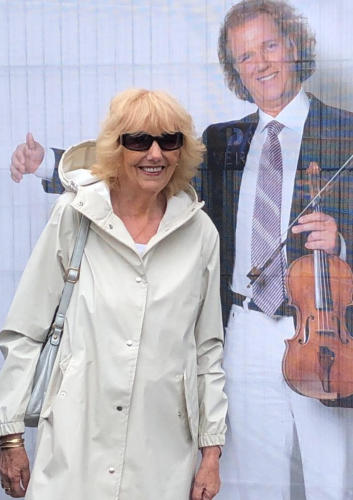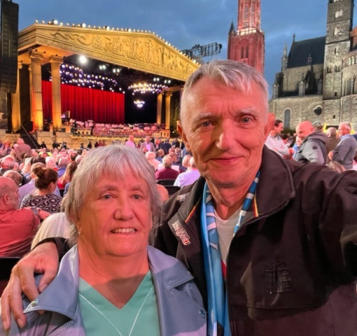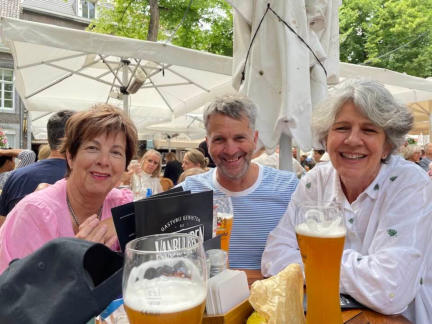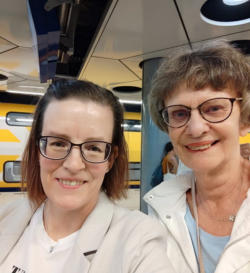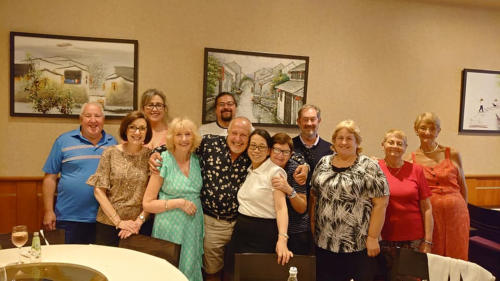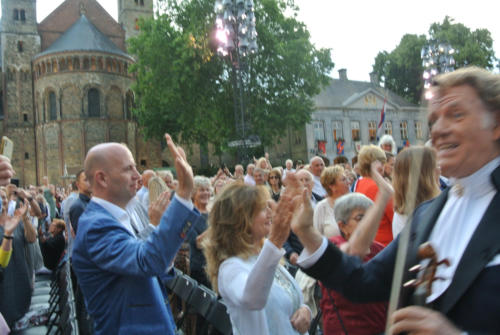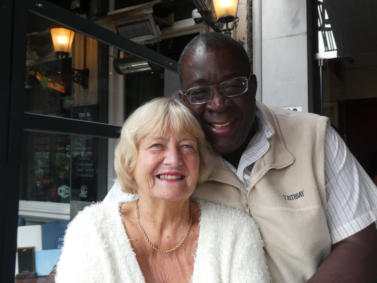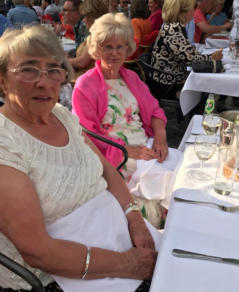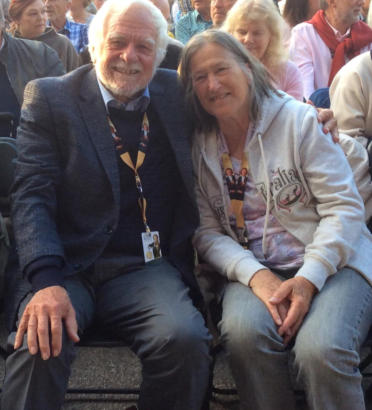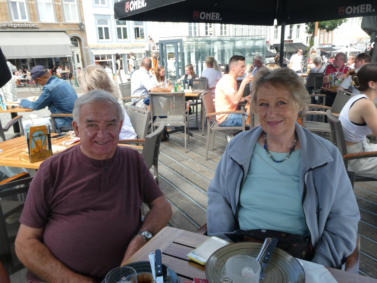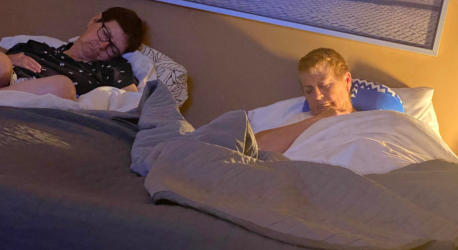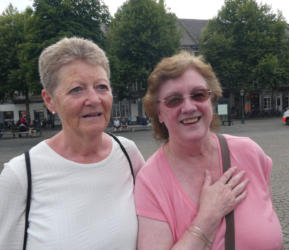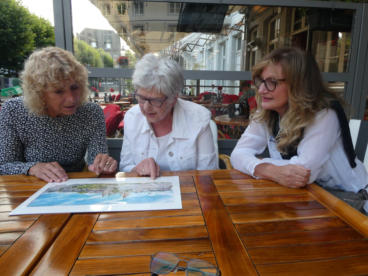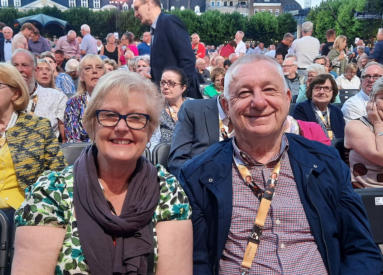 Sue Casi and her husband John (UK),
Keith and ? Stevens (UK),
David and Jeanet Tupper (Cyprus),
Margaret Steward and Moira Darroch (Scotland),
Edwina Morgan and Jan Dorman (Australia)
worn out,
Robyn and Paul Nicholson (UK)
Linda Oswick (UK,) Ineke (NL), Anna Brincat (Malta).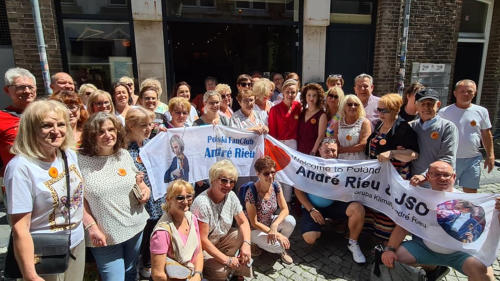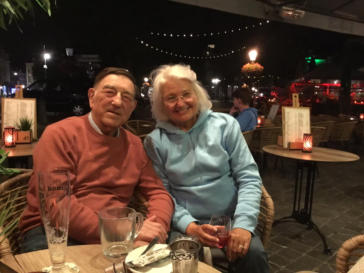 The Polish fan group, with Lidia Surówka. Agnes and Maja (JSO)
Robert and Susan Homewood (UK)
Martine Rapin and ? (France)
Francine Frere (Belgium), Marie and Joël Guilmand
(France)
Angela (Brazil)
Ineke (NL),
Jayne Bailey
(UK).
Edwina (Austr)
and Jeanette
Heijkoop (NL).
Celebrations
at "La Chine".
Martine and Johan Ragaert (Belgium) and a group of Japanese fans.
Sandy Winterburn-Mansell (UK), with André.
Grazyna Wroniszewska (Poland) and Theresa Helen Zagorski (Australia),
Jan Dorman, Liz Baker, Adele Geritzen (Italy), Edwina Morgan.
Kevin Johnson and his son Ned (UK),
Lilian and Patrick Verweire (NL), Angela (Brazil).
Ulrica Jönsson, Kerstin Lundberg,
(Sweden)
Marc Rieu and Anna Brincat (Malta) high fiving André.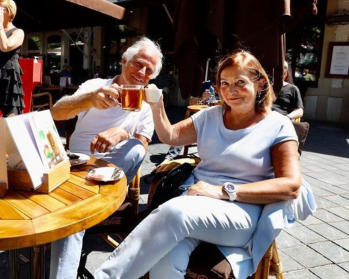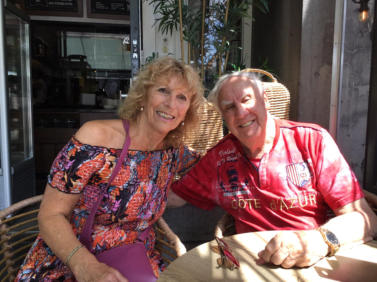 Han and Marga Scheuerman (NL), Linda Oswick (UK) and Al Girard (Canada)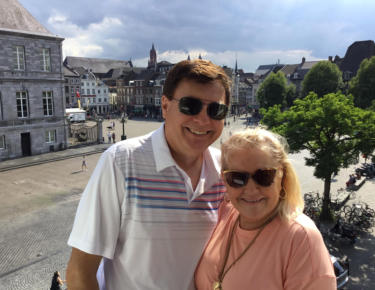 Dennis and Carole Bourgeault, (Canada).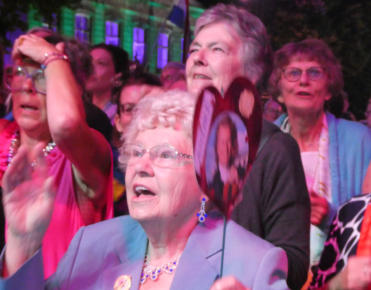 Julia, June Shute, Margaret (UK), Kerstin (Sw).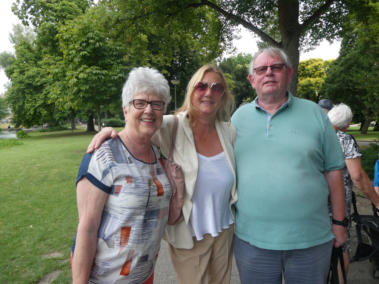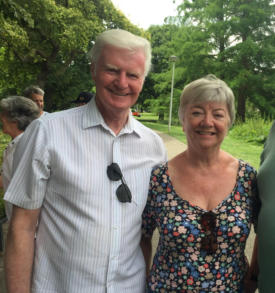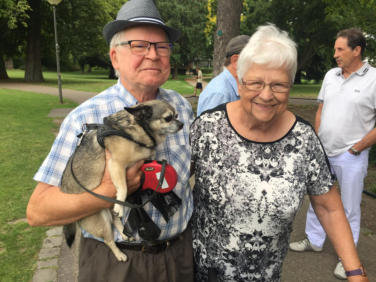 Ineke Cornelissen, daughter Irene, Ruud Elshout. (NL)
Bill and Annette Smith (Scotland)
Ejner, Birte Obo and dog Miki (Denmark).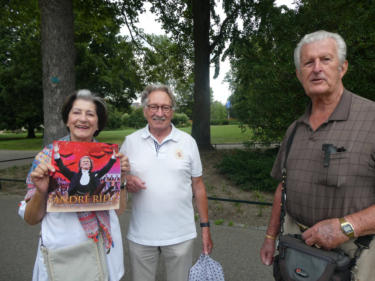 Elke and Nino Freitag (Germany), John de Jong (USA)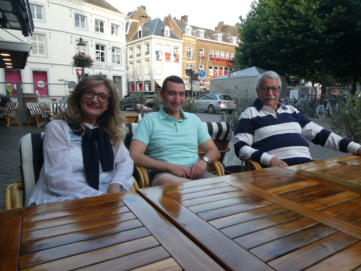 Joe and Anna Brincat with their son Andrew (Malta)
Click HERE
to go to Fans, page 2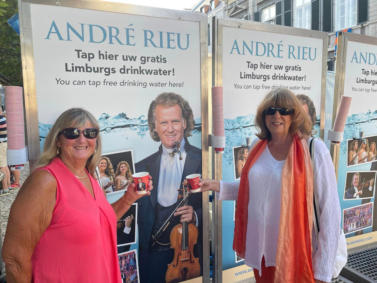 Jennie Burley and Angie Hughes, UK.