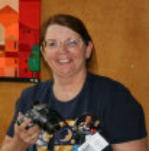 For more news and
interviews, go to
Sue's / John's
André Rieu fans
Harmony Parlor
fan web site.
Click
HERE
.
Sonja's dormant
Translations
web site
(2002 - 2008)
contains more
information.
Click HERE.
last update: July 5, 2022
Location of visitors who ever visited this website.
Currently a few fake Rieus are misleading the fans on Facebook, Twitter, Instagram, Pinterest.
Be sure that the real André Rieu never writes messages to fans on Facebook, via PM or otherwise.
He'll never ask for money or whatever. He has no adopted son, he does not announce concerts or
Meet and Greets on Facebook. The right information can be found on his official website:
www.andrerieu.com.
So please report and block these fake persons. Instructions (from André's Facebook page) how to
do that, click HERE.
Click on the maps to see where our visitors come from (past 24 hrs).
Announcement by André Rieu, due to the Covid-19 situation:
The 15 July concerts 2022 on the Vrijthof in Maastricht will take place on:
7,8,9,10 - 14,15,16,17 - 21,22,23,24 - 29,30,31 July 2022.
The Christmas concerts 2022 in the MECC in Maastricht, will be take place on:
16,17 and 18 December 2022.
For more information: check André's website www.andrerieu.com.
Location of visitors who are watching right now.
Fall 2021:
Micaëla Oeste soprano, Maja Jasinska flute player,
(Martine Wijers piano, replacing Stéphanie Detry), and
Justinas Kaunas violinist, replacing Martine Wijers.
Hotel DuCasque replaced the aging webcam in July 2014, facing the Vrijthof square in Maastricht.
Since November 2018 "Webcam-Maastricht" added another webcam overlooking the river Meuse,
from café-restaurant "The Piepenhoes". We can see their own outside terrace along the river,
and the ancient Servaes Bridge.
Since January 2022 "Webcam-Maastricht" added another webcam to the Vrijthof Square, from the side.
Please click HERE to see the images of these three high quality webcams.
June 2, 2022.
VerrasSing (Surprise)
in the Chapel.
Being in Maastricht for the André Rieu
concerts, you could book more concerts!
JSO-members Christine Petrou, Madieke
Schoots and Joline Soomers, will perform
three concerts.
For more information click on the picture.
June 4 and 5, 2022.
Mirusia performs two open air
concerts at Estate Domicilia Events
in Ohé en Laak, Limburg.
For the first time after 3 years of closed
borders due to the Covid pandemic,
Mirusia (from Australia) landed on Dutch
soil again, to perform two postponed
concerts.
Click on the picture to get an impression
and check her website for her tour through
the Netherlands in December 2022.
June 21, 2022.
Article from The Chapeau: Frank and
Madieke: "Always together, with or
without André Rieu".
June 13, 2022
Frank Steijns played Klezmer music
on the carillon of the St. Agatha Church
in the Dutch city of Beverwijk.
Click on the picture.
June 27, 2022. Breaking news!
THE ANDRÉ RIEU FAN DAYS
ARE BACK!
Oila Concept Store and HashtagMaastricht,
together with members of the Johann
Strauss Orchestra, organize the "Maastricht
André Rieu Fan Days" on Saturdays July 9,
16, 23, and 30, 2022! The time does not
interfere with our fanpicnics.
Come to Oila Concept Store in the
Sporenstraat 9A in the city-center of
Maastricht! Expect Meet 'n Greets and live
music by the members of the Johann
Strauss Orchestra and its sopranos, but also
great get-togethers from fans for fans,
because André Rieu is back in town with his
world-famous Vrijthof concerts, so time to
celebrate!
Click on the picture to get more information
about the program.
June 27, 2022.
Performance of the
Maastrichts Salon Orchestra
from the Parkstad Theater in
Heerlen,
with André Rieu as a guest.
Host: Henk Hover.
Broadcast by Limburg TV: L1.
Click on the picture.
Tuesday July 5th, 2022, first of 2 rehearsals. Rehearsal of the "Tthe Great European Men's Choir".
First time entering the square, second time with torches. Click on the picture to see the video.