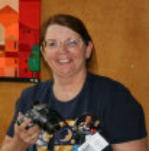 For more news and
interviews, go to
Sue's / John's
André Rieu fans
Harmony Parlor
fan web site.
Click
HERE
.
Sonja's dormant
Translations
web site
(2002 - 2008)
contains more
information.
Click HERE.
The Maastricht webcams.
Hotel DuCasque replaced the aging webcam in July 2014.
Please click HERE to see the images of the new high quality webcam
facing the Vrijthof square in Maastricht.
Since November 2018 café/restaurant "Piepenhoes" added another webcam
overlooking the river Meuse, their own outside terrace along the river, and the ancient Servaes Bridge.
Images of this webcam are on the same page.
last update: Jan. 12, 2022
Location of visitors who ever visited this website.
Currently a few fake Rieus are misleading the fans on Facebook, Twitter, Instagram, Pinterest.
Be sure that the real André Rieu never writes messages to fans on Facebook, via PM or otherwise.
He'll never ask for money or whatever. He has no adopted son, he does not announce concerts or
Meet and Greets on Facebook. The right information can be found on his official website:
www.andrerieu.com.
So please report and block these fake persons. Instructions (from André's Facebook page) how to
do that, click HERE.
Click on the maps to see where our visitors come from (past 24 hrs).
Announcement by André Rieu, due to the Covid-19 situation:
The July concerts 2021 on the Vrijthof in Maastricht will be postponed again, to 2022.
Also the Christmas concerts 2021 in the MECC in Maastricht, will be postponed.
Tickets remain valid for 2022.
For other concerts: check André's website www.andrerieu.com.
June 7, 2021.
Just a gorgeous photo!!
After 15 months of corona lockdown, André started the rehearsals and recording a new CD in the studios
again, with the entire orchestra. This is a picture which makes us so happy!! Click on the photo.
June 10, 2021:
Government's announcement:
The Netherlands are lifting the Covid measures from June 26, 2021. (and the world will follow soon).
André is overjoyed and created this very funny video clip! To read more: Click HERE.
(Another lock down was announced in November and December 2021)
September 24, 2021.
Interview with André Rieu in the
German NDR talk show.
Presenters:
Bettina Tietjen and Jörg Pilawa.
André surprised them with a big cake.
Click on the picture
to watch the video.
October 19, 2021.
Very funny interview:
Talk show Club 1 on
German TV: ARD 1.
Talk show host:
Hannes Ringlstetter.
Click on the picture.
October 30, 2021
Very spectaculair edition
of Victor Mids' TV program:
Mindf*ck. Dutch TV NPO 1.
Click on the picture
to watch the program.
November 15, 2021.
Message by André Rieu:
Christmas concerts 2021 postponed.
"Dear fans,
Following last Friday's press conference by the Dutch
government, and in view of the current situation regarding the
corona pandemic, I have decided to postpone this year's
Christmas concerts in the MECC in Maastricht. These are large
events for 12,000 people each evening, and I consider it
irresponsible under the present circumstances - the high number
of infections and an overloaded health care system - to give
concerts for such a large audience in the Netherlands.
It is with pain in my heart that I have made this decision, because
after 19 months without concerts we would love nothing more than
to jump on stage and play. But I feel that this is the only right thing
to do now.
Tickets remain valid for next year's Christmas concerts of course".
Location of visitors who are watching right now.
November 15, 2021
Shownieuws,
Dutch TV
André shares his
disappointment.
Click on the picture.
November 19, 2021.
André was a guest on "Koffietijd"
(Coffee Time), Dutch TV, RTL 4.
Presenters: Pernille La Lau
and Patrick Martens.
Here you can watch the introduction
of the corona "Distance-Waltz".
Click on the picture.
November 2021,
Cinema movie
"Christmas with André"
(a compilation).
Click on the picture.
November 30, 2021.
Back on Tour!!
After a corona break of 20
months, André and his group
are happy together
on track again, for the first four
concerts in Lisbon, Portugal.
December, 1,2,3,4, 2021.
Click on the picture for a
review on the first Lisbon
concert.
December 2021.
Moving article in the PLUS-Magazine
of December 2021.
Now I am living in my dream again.
Go to the Harmony Parlor blogspot
to read the full article.
"My father has actually only been once to one
of my concerts, and left half way through.
My mother has never been"…..
Click Here.
December 13, 2021
Max Verstappen is
worldchampion
Formula 1
Click on the picture for
André's reaction in the
Dutch Media.
Fall 2021:
Micaëla Oeste soprano, Maja Jasinska flute player
and Susanne Hardick, piano player, replacing Stéphanie Detry.
December 25 and 26, 2021.
L1mbourgeois, Limburg TV
broadcast two interviews by
Jo Cortenraedt
about the Lisbon concerts.
Click on the picture.
December 26, 2021.
Linda's Winter Month.
Dutch TV program, SBS 6,
presenter: Linda de Mol.
Very long interview with
two guests: Britt Dekker
and André Rieu.
Click on the picture.
January 21, 2022.
Happy 15th birthday
André Rieu movies site!
This fan website was started in 2007 as
an extension to Sonja's translation
website, especially for video interviews.
To read the history of the several fan
websites: click on:
http://www.andrerieumovies.com/history
/Historyfanwebsites.html
January 7, 2022.
In Memoriam:
Dave Henise, (79) USA.
To our sadness we received the message
about the passing by of Dave.
Dave, his wife Suzie and Suzie's sister Ingrid,
attended the Maastricht concerts in 2007.
Since then we were friends and
we also visited them at home in California.
Our thoughts and prayers are with the family.
To read our memories, click on the picture.